About Us
We
Using the words the natives of the Canaries greeted their first visitors with, we would like to invite you to make an unusual discovery of the magic island.
Our hiking program accompanies you when searching something special, visiting the almost untouched regions the island of eternal spring has to offer. Off the mass tourism you'll find a world rich with culture and botanical rarities. In small groups you get to know country and people, enjoy the local cooking and appreciate the excellent wine of the island.
In a landscape stamped by volcanoes, your holidays will become an unforgettable adventure, an experience for every friend of nature and hobby photographer. Everybody can find their tour in our hiking program carefully designed for this even climate. The inhabitants are as amiable as the landscape is picturesque.
We invite you to some unforgettable sociable hours on the Canary Islands
So see you soon and: Maragua
We about us
Since 1988 we organise individual, varied hikes in small groups on La Gomera. 
Facilitated by our experience of 16 years on the spot, we can guarantee professional organisation and secure running of hiking tours. 
Therefore we offer you an unforgettable experience of hiking and nature in the unique world of animals and plants on La Gomera. Experiencing nature, landscape and people, sociability, relaxation and fun in hiking are on the fore.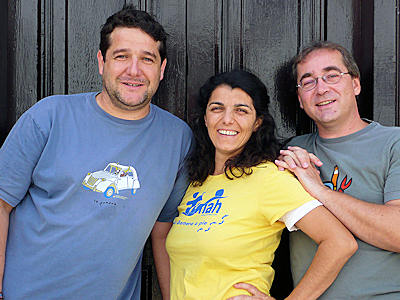 Timah - Josef Knoflach 
Address: 
Apartado de correos 74 
E-38870 Valle Gran Rey 
La Gomera Islas Canarias 
Fon / Fax: 0034 / 922 807037
Mobile: 616 472250 
Email: This email address is being protected from spambots. You need JavaScript enabled to view it. 
www.timah.net